As your trusted advisor, we're focused on adding convenience and simplicity to your life.
Whatever your level of investment, we're about much more than results – we're about helping you understand where those results came from and why we chose the strategy we did. If you're tired of the mystery of investing and want to know exactly what's happening with your money, schedule an appointment today.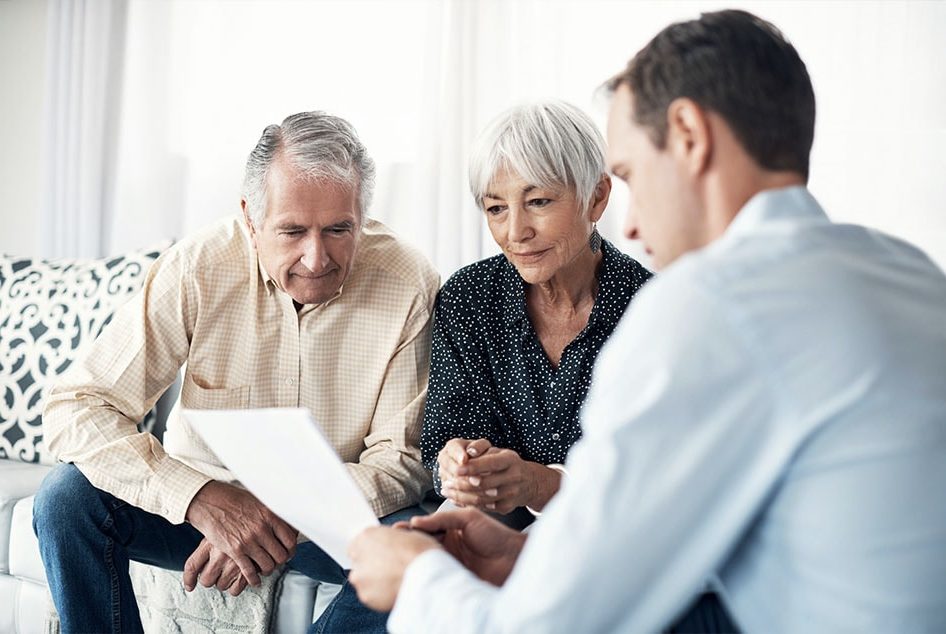 Your pursuit of true wealth begins with a framework for success. No matter your definition of true wealth, we will be there every step of the way. Our Proven Process helps us get to know your passions, goals, needs and wants, but most important – you. As your trusted advisor, we're focused on asking you the questions that matter so your focus can return to the matters of your life. From there, we develop a customized financial plan that adapts and changes as your life progresses.
Introduction

Discovery

Data Gathering

Proposal

Implementation
ONBOARDING
Introduction
From the moment you schedule a consultation, our team goes to work for you – connecting you with an advisor suited to handle your unique needs. When it comes to first impressions, don't settle for a handshake.
ONBOARDING
Discovery
It's important for you and a financial advisor to get to know one another before working together. Whether you're determining your vision for retirement, looking to finalize your estate plan or planning to retire soon, we will help you discover where your life and financial goals intersect.
ONBOARDING
Data Gathering
We take a holistic approach to wealth planning by understanding your life goals and risk tolerance. In order to build a wealth plan that'll set you on the path toward your goals, we take a comprehensive look at your life and finances.
ONBOARDING
Proposal
After understanding every financial and non-financial asset in your life, we create a personalized wealth plan – a plan that'll serve as the road map toward your goals.

ONBOARDING
Implementation
We aren't a "set it and forget it" firm. We set your wealth plan in action, then consistently monitor your plan and keep in touch with you. We'll make any needed updates to reflect any major life changes or market factors.
ONGOING CARE
30 Day Check-In
You can be as involved in your wealth plan as you'd like thanks to the Carson Client Experience. The portal lets you access all your accounts in one place, so you can easily view your plan and track your progress.
ONGOING CARE
90 Day Check-In
Once your wealth plan is in motion, we meet with you annually to check in on your goals, evaluate your plan, and make sure your money is working in your best interest. Having a plan is a start – but we help ensure that the plan is in motion and stays in motion.
ONGOING CARE
Yearly Check-In
Early retirement? European vacation? No matter what your idea of "true wealth" is, we will help you develop a personalized wealth plan to help you pursue your goals.
GET STARTED
Ready to Start the Process?
Let's Go!
Our Vision
To become your long-term trusted partner that provides you with exceptional services and the financial confidence that allows you take control of your financial future.
Our Mission
We are dedicated to being trusted lifetime wealth coaches focused on delivering financial confidence through education, professional advice, and superior service.
We are here to help you keep what's best for you and your family in mind at all times.
If you're spending too much or not saving enough to stay on track for your goals, we will make sure you know it – and we'll make sure it gets set right.
Your best interests come first. Always.

Customized financial planning

National resources to support your advisor 

Support when you need it most 
Pursue your definition of true wealth

Customized financial planning

Trusted advice from a trusted advisor

Plans built for your risk tolerance
We're here to coach you through anything and everything. We're not just a financial advisor.
Looking toward a change in profession? We're here to help. Just went through a divorce? Let's talk about what's next. Wondering where you should live in retirement? We'll give you a neutral opinion – and we probably have a few ideas of our own. 
Many advisors only care about the table stakes of investments and managing money. While these are important factors, we're also interested in helping you plan all the key areas of your financial life. 
Pursue your definition of true wealth

Customized financial planning

Trusted advice from a trusted advisor

Plans built for your risk tolerance
We've been there before, and we can help you take the steps you need to pursue your goals.
We don't just take you from one item to the next – we identify and communicate what should take priority when and guide you each step of the way. In other words, we don't just create a roadmap – we'll help you get there.
Advice in common language

Regular meetings with your advisor

We act as a teacher and a guide
What Should I Look for When Choosing a Financial Advisor?
When it comes to finances, many people want to do it themselves.